People and society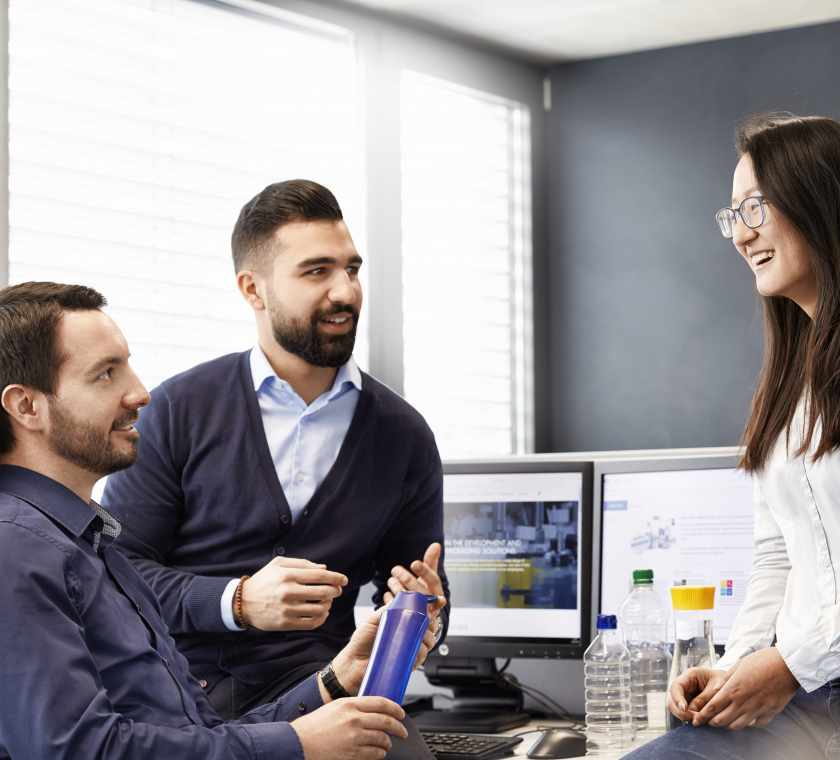 Non-discrimination
The people who work for ALPLA are important to us. Regardless of their background, gender or beliefs, we treat everybody the same. We respect the differences among our employees and see this as one of the reasons for the success of our company. Our value system corresponds to internationally recognised standards. ALPLA is a member of AIM-PROGRESS and EcoVadis and is also a SEDEX AB member.
Healthy and safe
We take our responsibility to make the working environment in our facilities healthy and safe very seriously. Nobody should suffer health damage or other harm during the course of their work at ALPLA. Our goal is to ensure 'zero accidents' in all of our plants. Furthermore, we strive to keep the environmental impact of our operations and products as low as possible.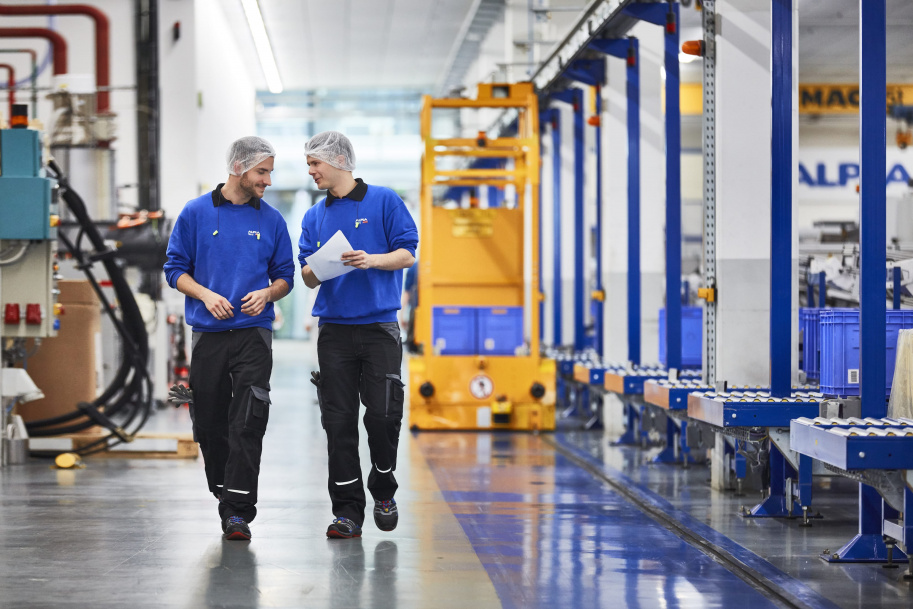 "As a family-run company, we strongly believe in long-term thinking. We act in the interests, and to the benefit, of future generations."
Individual opportunities
Every employee should have the opportunity to develop both professionally and personally as well as shape their life in their own way. Our goal is to find the right people, offer them good opportunities for development and thus enable long-term employment at ALPLA. Even after retirement, we support further employment, as long as it is suitable for the employee and the company.
We put this basic concept of sustainable HR management into practice through various different measures – from recruitment and integration in the company to continuous training and opportunities to obtain qualifications. Not only do we offer this, but we also provide support in our employees' work and give professional guidance based on appropriate management processes. We place particular emphasis on training young talents, such as with the dual apprenticeship programme or tailored trainee programmes.
Striking a balance between the company's needs and our employees' expectations is a key responsibility for management. Flexible work models and the provision of childcare enable this balance, as well as individual advice for our employees provided by our professional HR experts.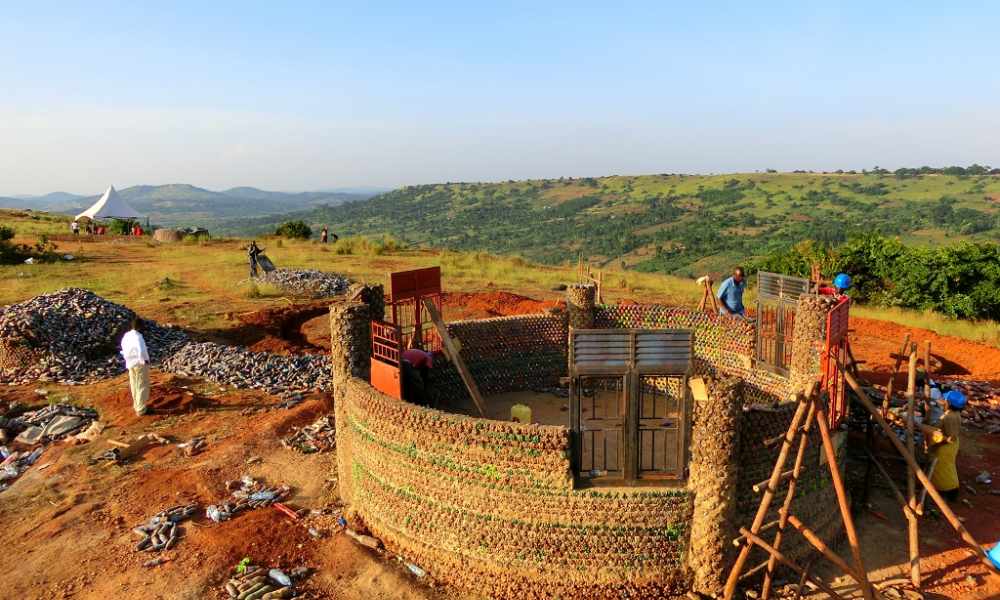 Bottle houses in Uganda
ALPLA supports an upcycling project: The Social Innovation Academy (SINA) in Uganda constructs classrooms for young people out of plastic bottles. The project conserves resources and prevents pollution of the environment. Seemingly useless waste becomes a valuable building material and provides a means of work and training for young people. ALPLA has been providing financial support to this initiative since autumn 2015.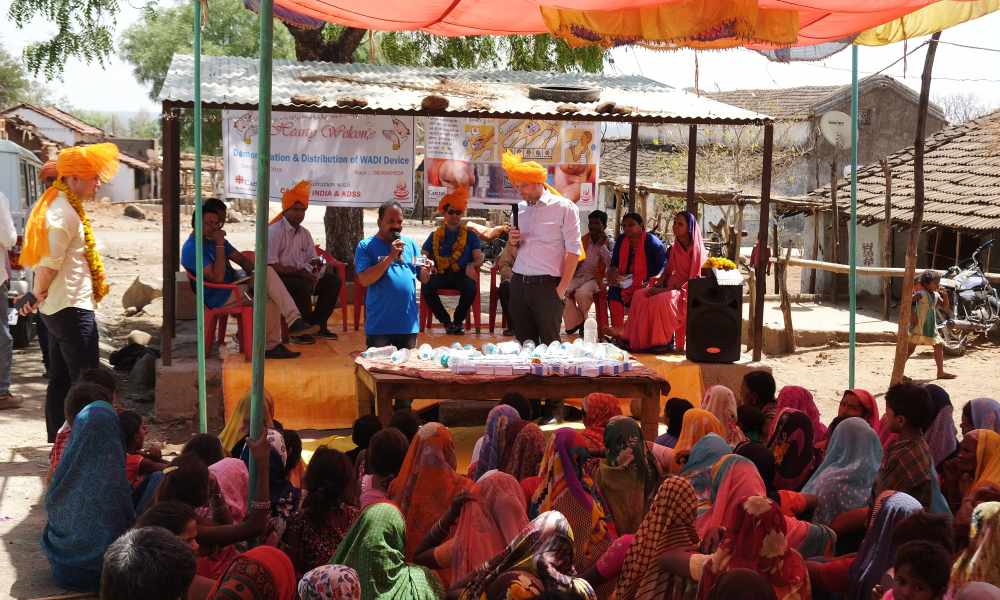 Working with Helioz to provide clean drinking water
Since 2017, ALPLA has been supporting Helioz in the fight against diseases such as cholera or diarrhoea, which are transmitted through polluted water. WADI stands for 'water disinfection' and refers to a solar-operated measuring device placed on transparent PET bottles. The principle behind this is that UV radiation renders polluted water free of germs. WADI measures the UV radiation and shows, by means of clear symbols, when the water can be safely drunk. ALPLA has been promoting a project in India since 2018.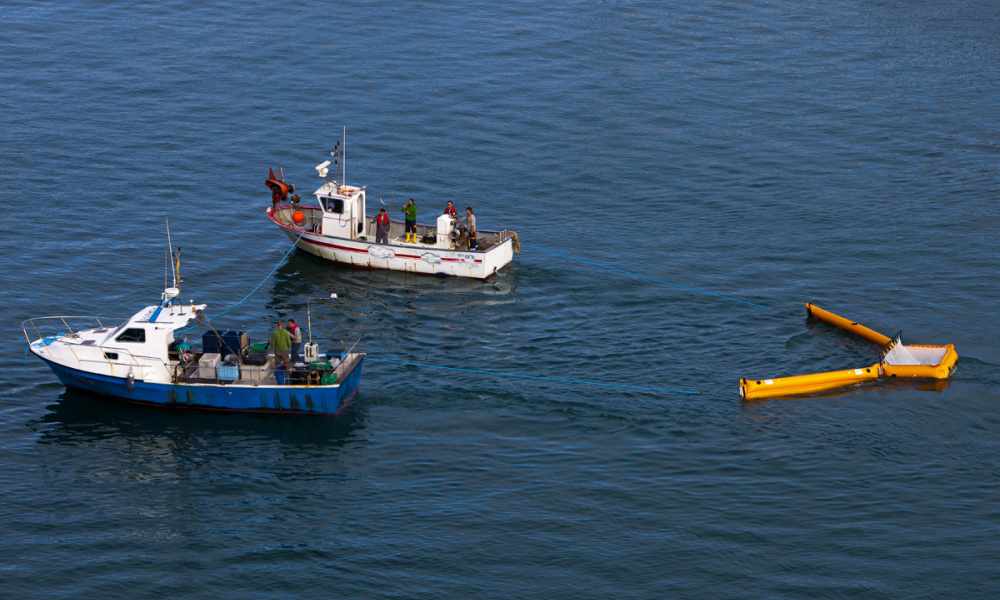 Protecting our oceans
ALPLA supports two non-profit organisations that campaign against the pollution of our oceans. 'The Ocean Cleanup' strives to collect rubbish from the oceans using special equipment. 'Waste Free Oceans' collects plastic waste from the oceans and coasts and recycles this into 'ocean plastic'. The initiative cooperates with companies which use this plastic to make new products. ALPLA is a Gold Member of Waste Free Oceans.