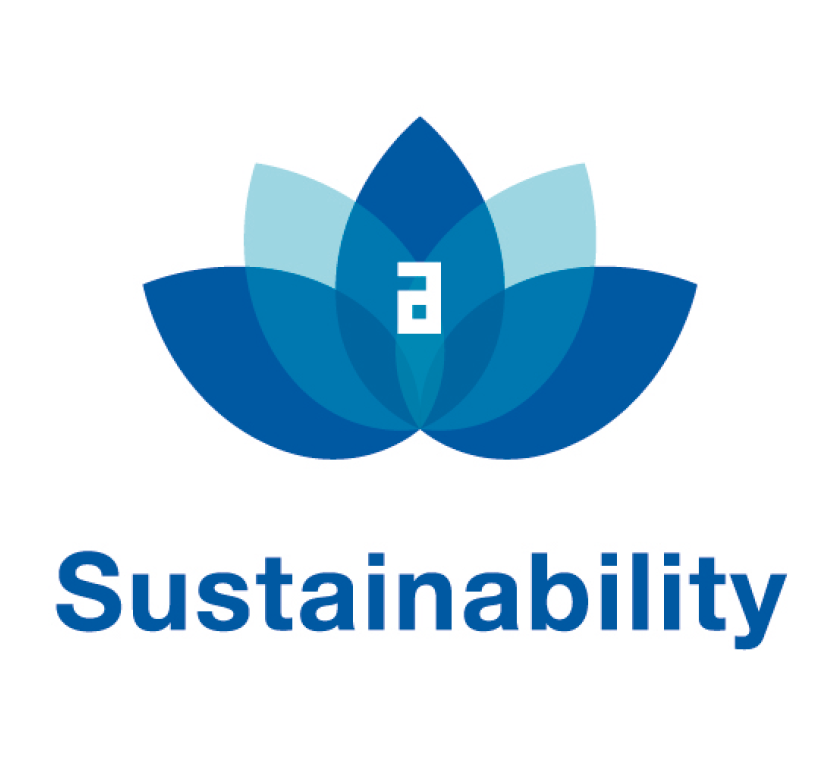 ALPLA Sustainability Award
A spotlight on sustainability projects
At ALPLA, sustainability stands for responsible conduct in the three areas of people and society, ecology and environmental impacts, and efficiency and technology. The ALPLA Sustainability Award was initiated in 2021 to train a spotlight on all the many different activities from across the spectrum into which the employees all over the world put their heart and soul. The projects could be promoting recycling and waste reduction, making internal processes more efficient or protecting local ecosystems. Social projects in the vicinity of ALPLA sites were also welcome.
'Many ALPLA employees are involved in sustainability projects, thereby demonstrating that each and every one of us can contribute to environmental and climate protection and have a positive impact on society. The Sustainability Award is our way of training a spotlight on and recognising this dedication.'

Initiator Linda Staib, Senior Sustainability Manager.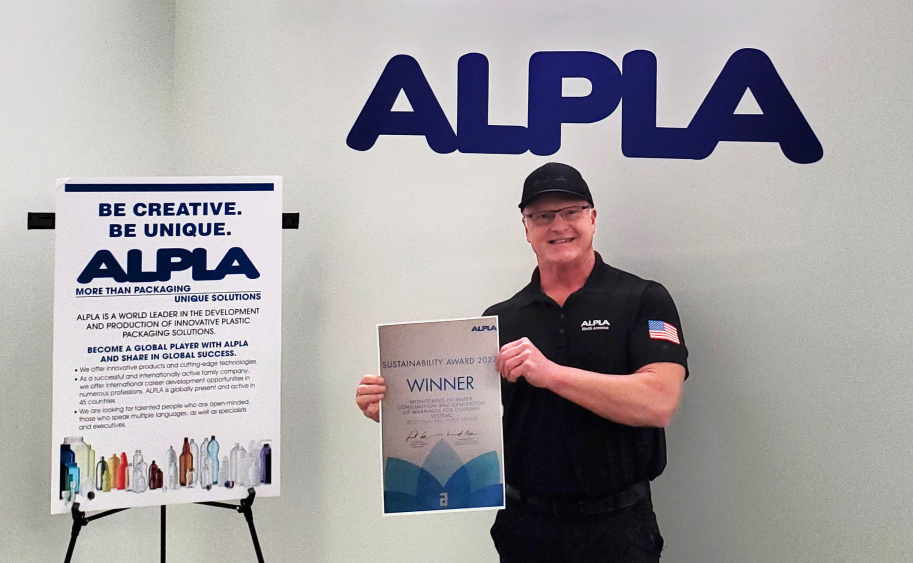 First place: smart monitoring of water consumption
The unknown causes of water losses in the cooling cycles of the injection moulds had resulted in higher costs and, in some cases, even downtime at ALPLA North America. Digital pulse flow water meters attached to the pipes were used to determine losses caused by mould changes, leaks and tank overflows. In addition, specially programmed alarms now warn of excessive water consumption. As a result of these measures, the consumption of 16 of the 22 monitored facilities was significantly reduced by a total of 970 cubic metres of water. Avoiding the use of chemicals to treat this water volume has a positive impact on the environment and reduces costs.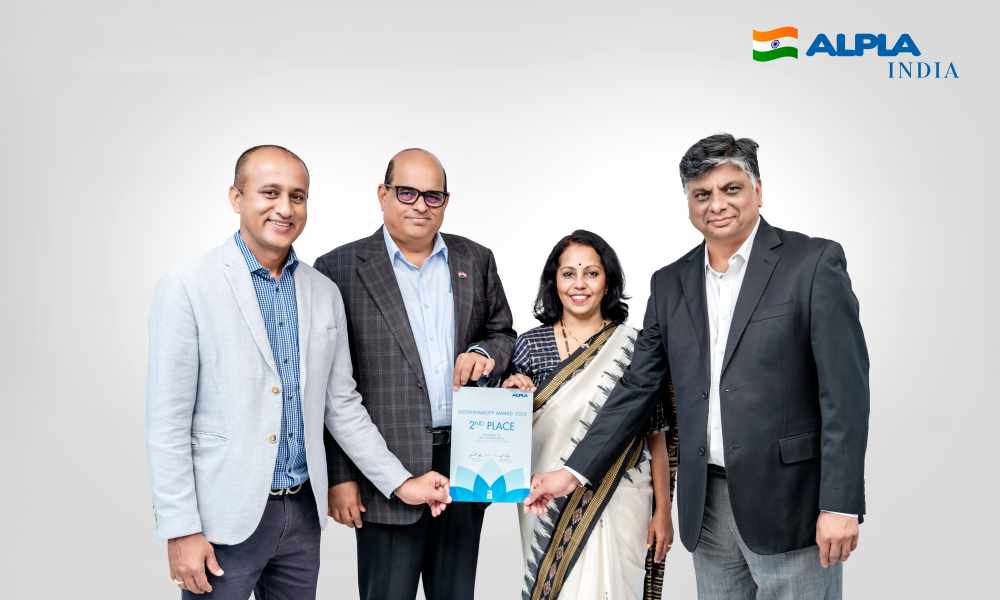 Second place: advancement of women in India
Back in early 2021, the team at ALPLA's Indian plant in Silvassa in the union territory of Dadra welcomed 27 young female engineers and female university graduates. Eleven other female employees followed in the course of the year. A further 13 women were recruited at other plants throughout the country. ALPLA also supports the women with accommodation, a safe work environment and transport, and in so doing is increasing the proportion of women in industrial occupations in India.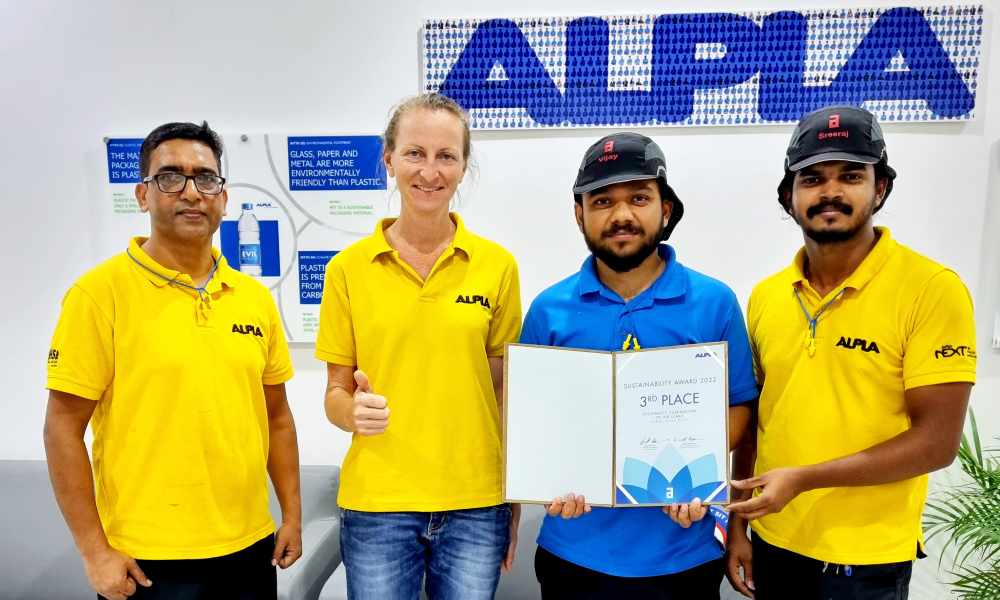 Third place: systematic plugging of air leaks
In Dubai, a team of ALPLA employees initiated a project to plug air leaks. Any leaks are identified in systematic monthly measurements performed on the running machines. This ensures that the infrastructure, machinery and pipes are free of leaks at all times, thereby eliminating downtime. The installed device also measures the effects of a leak and the possible losses until the fault is rectified.
Non-reusable waste at the plant in Bridgwater was reduced from 497 kg a month in 2016 to an average of just 95 kg in 2021. This was achieved by raising the employees' awareness of their moral responsibility, by means of real dedication and based on process changes implemented in close cooperation with the customer. Among other things, the following points were implemented:
Raising awareness among all the employees
Clean floor guidelines
Two-container system for waste
Black waste container sorting – materials engineer performs a check before disposal to ensure that as much as possible is recycled
Under the motto of 'Green to Green', ALPLA initiated the use of 100 per cent green rPET bottles to replace the conventional 100 per cent virgin-material PET and glass bottles used by the Slovenian mineral water company Donat. The decision to cease using newly produced PET bottles and reusable glass packaging has resulted in reductions in CO2e emissions of up to 90 per cent.
The green PET bottles which are commonplace in the Slovenian market are collected in Slovenia and recycled in Wöllersdorf, to then return to supermarket shelves as new rPET bottles.
In the case of this project, the customers' expectations were exceeded thanks to a great deal of commitment. Here, Germany's familiar 'pearl bottle' was redeveloped as a reusable PET bottle. The requirements were that there be a 10 per cent rPET proportion and that it be possible to refill the bottle 15 times. Ultimately, an rPET proportion of 30 per cent was achieved and they are now working on creating a closed loop. The bottles have been in production in Exter since March 2021 and the target is for 25 million bottles a year to be supplied. The project boasts an obvious advantage – a lower carbon footprint thanks to the higher rPET proportion, renewable energy and up to 15 cycles.
In Brazil, ALPLA employees organised various projects designed to support social initiatives and charitable organisations in the area of sport and education. The projects included the follo wing:
Supporting children's homes
Blankets for shelters for the homeless
Food donations for the production workers during the coronavirus pandemic
Christmas presents for orphanages and schools
Winter clothing campaigns for employees
Welcome gifts for newborn babies at all ALPLA plants in Brazil