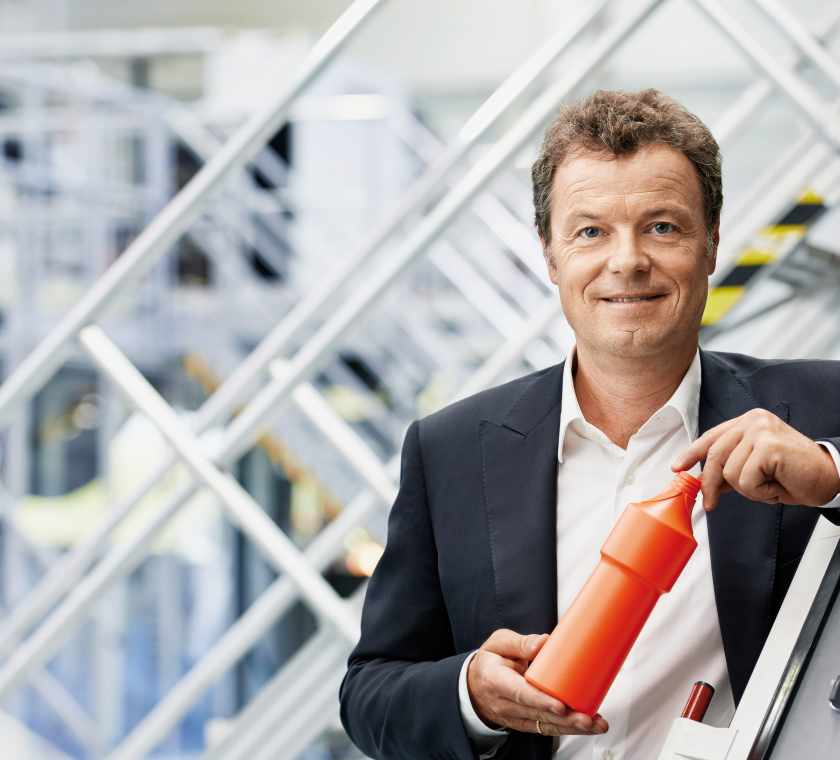 Sustainability Statement
Sustainability at ALPLA means the integration of social, environmental and ethical concerns, as well as human rights issues, in its business operations and core strategy.
ALPLA's holistic vision is to make efficient, sustainable use of human and natural resources. The ultimate goal is resource-efficient production without any loss of water and materials, with the help of renewable energies and with sustainable, recyclable materials in a friendly working environment.
We look on our mission in our daily activities as:
a positive challenge for innovation;
not a 'burden', but an opportunity for economic growth;
a key part of our corporate culture;
a great opportunity to stand out;
an opportunity to create a positive working environment for our employees;
a chance to give our customers an edge through the development of alternative technologies;
a commitment from top management – sustainability is part of the ALPLA strategy.
Our areas of focus
We do not tolerate discrimination, sexual harassment, child labour or forced labour under any circumstances, and we believe that these should be prevented at all costs.
Increasing employee commitment
Carbon footprint: reducing CO2 emissions (energy and materials reduction, criteria for company cars, etc.)
Reducing waste water and water losses
Conveying sustainability concepts – e.g. focusing on responsible, ethical standards in purchasing
Increasing number of in-house plants – reducing emissions through reduced transportation and minimising packaging materials
Marine littering – closing the plastic cycle by increasing recycling activities
We comply with international environmental and energy management standards (ISO 14001 and 50001), the international labour standards ETI Base Code and OHSAS 18001, and we follow legal regulations. You can find more information in our business principles (www.alpla.com/en/company/the-alpla-quality-principle).
We are a member (status AB) of SEDEX and many of our production sites have been audited by SMETA. We report our environmental data every year as part of the Carbon Disclosure Project (CDP).

Günther Lehner
CEO