Production and environment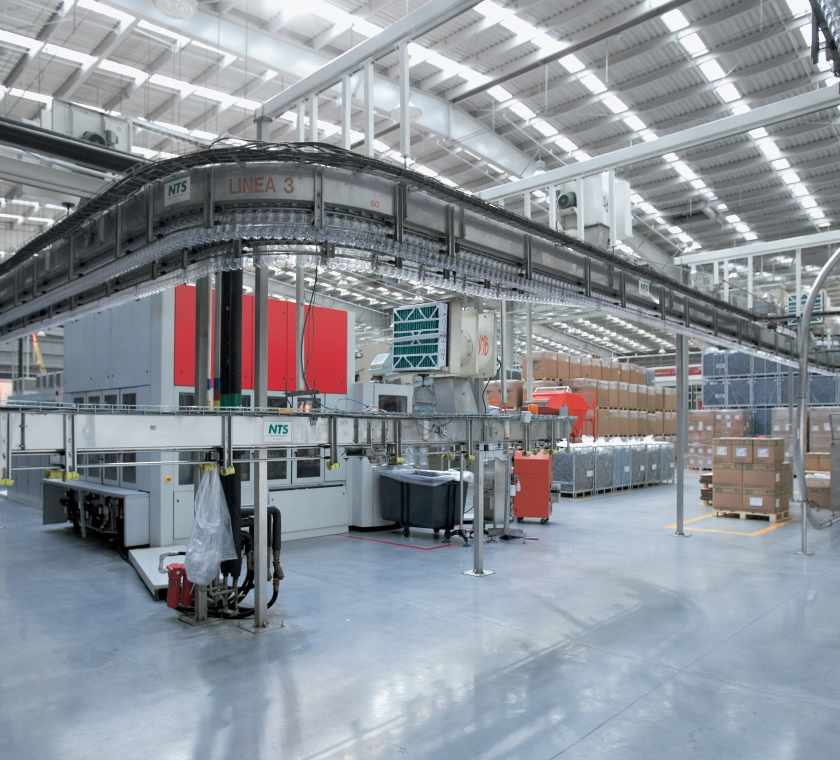 Energy management
Energy consumption has a significant impact on the total cost of our production as well as on the environment. Our production is therefore based on the responsible, efficient use of energy for several reasons. We believe that a cutting-edge infrastructure is a key factor in energy management. We regularly conduct plant energy assessments in our facilities and carry out modernisation work. Savings potential following a successful assessment is up to 20 per cent.
To reduce CO2 emissions, ALPLA uses renewable energy sources. Our own photovoltaic modules produce electricity for our production processes worldwide. The Austrian sites obtain a large amount of electricity from alternative sources (water, sun). ALPLA has a cooperation with a wind farm in Mexico, which covers over 60 per cent of its energy demands.
Materials management
Thanks to modern technologies and sophisticated design, packaging weight can be kept as light as possible. This reduces material consumption and costs, and we protect fossil resources. To achieve this, at ALPLA, we work closely with our suppliers, research institutes and, of course, with our customers.
The choice of material has a significant impact on the sustainability of plastic packaging. ALPLA has decades of experience in the production of recycled plastics and processing them into new packaging. Our experts also work with plastics from renewable resources, or bio-based plastics. However, we consider factors such as the suitability of these materials for the food industry and their recycling capability.
ALPLA does not use materials and substances that are harmful to the environment, such as PVC, plasticisers and heavy metals.
Climate neutrality alliance
ALPLA established the Klimaneutralitätsbündnis 2025 alliance with other Vorarlberg companies. The regional initiative quickly developed into an Austrian alliance with over one hundred members. The goal is to make the carbon footprint climate-neutral. ALPLA's sites in Vorarlberg already achieved this target in 2018.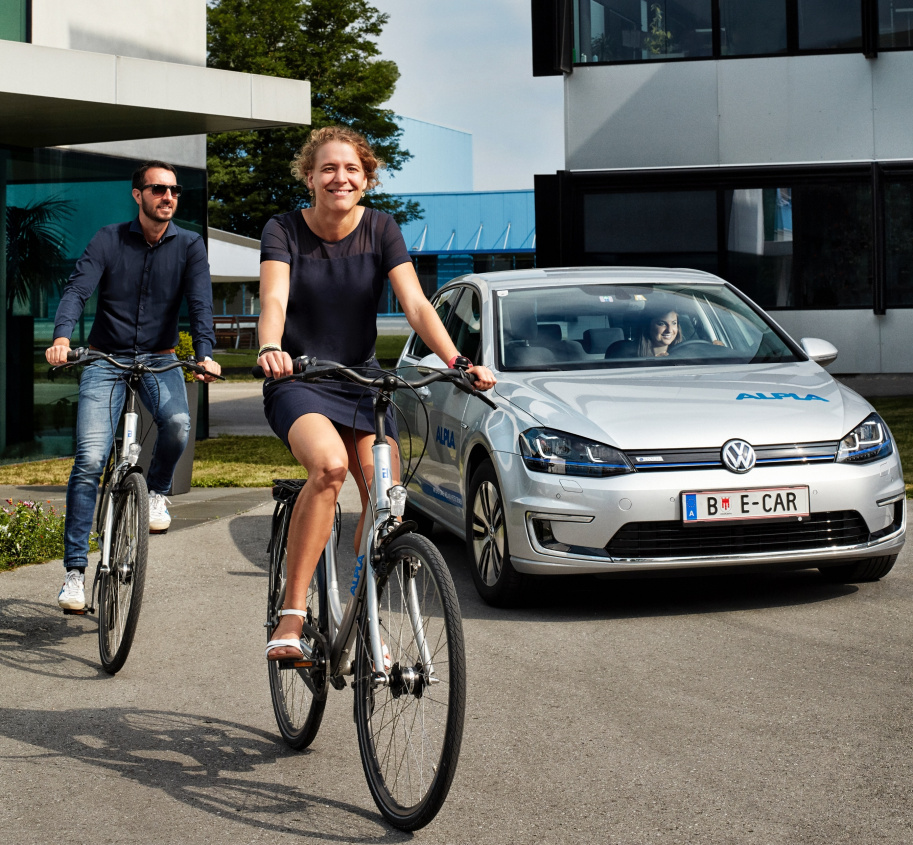 CO2 emissions
Carbon dioxide (CO2) and other greenhouse gas emissions are caused by our production operations, operating materials, the transportation of our products, packaging and our employees. We strive to keep these emissions as low as possible or to offset them.
We have been recording power consumption emissions in our company since 2007. Carbon footprint is used as a measurement parameter. We use the data to come up with measures to reduce emissions.
Water and waste management
We need water for cooling purposes in our production processes as well as for drinking and process water. Our goal is to promote consistent data collection and continuously reduce consumption.
'WATER IS ONE OF THE MOST PRECIOUS RESOURCES IN THE WORLD. DRINKING WATER, IN PARTICULAR, HAS BEEN SCARCE IN MANY REGIONS FOR A LONG TIME AND THIS SITUATION IS GETTING WORSE. CONSEQUENTLY, ALPLA PROMOTES CONSCIOUS, EFFICIENT USE OF WATER.'
The same applies to waste management. We have been recording waste volumes at our individual plants since 2009. Waste that we cannot recycle ourselves is sent to a regulated external recycling system. ALPLA has been involved in the Zero Pellet Loss initiative since 2015.